Episodes
Sunday Feb 15, 2015
Sunday Feb 15, 2015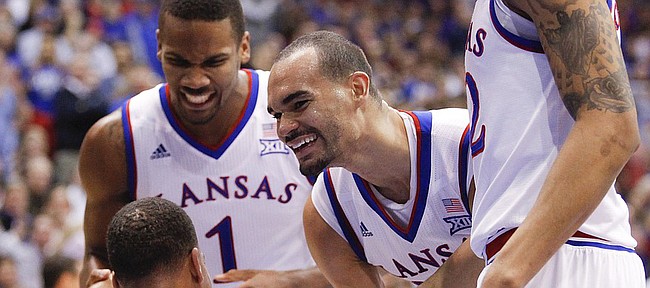 The guys get together to talk about the games this past week, talk a little Big 12 Championship Math, and are joined for a good part of the show by CBS Sports' Matt Norlander. You know Matt from his work on the CBS Eye on College Basketball Podcast as well as his work on cbssports.com. We talk Bill Self, what KU needs to do to get on the #1 seed line, and how this Bill Self team is winning in a different way from past Bill Self teams. We also talk Love Fool, old dudes in AFH, and Bob Hamilton's Plumbing commercials.
Also, put the Jayhawk Talk Watch Party on your calendar: February 23, KU @ KSU, Johnny's Tavern P&L.
As always, thanks for listening, and ROCK CHALK!